Jennifer Lopez is probably one of the first celebrities to make an impact on the fashion world. She has been there and done it all. For lack of a better word, she is a goddess. Even with that being said, goddesses do have their bad days too. As much as she has wowed us with her great outfits, she has managed to leave us with some images that would not be forgotten any time soon. Here are some of the most shocking outfits that are still being talked about to date.
The Versace Dress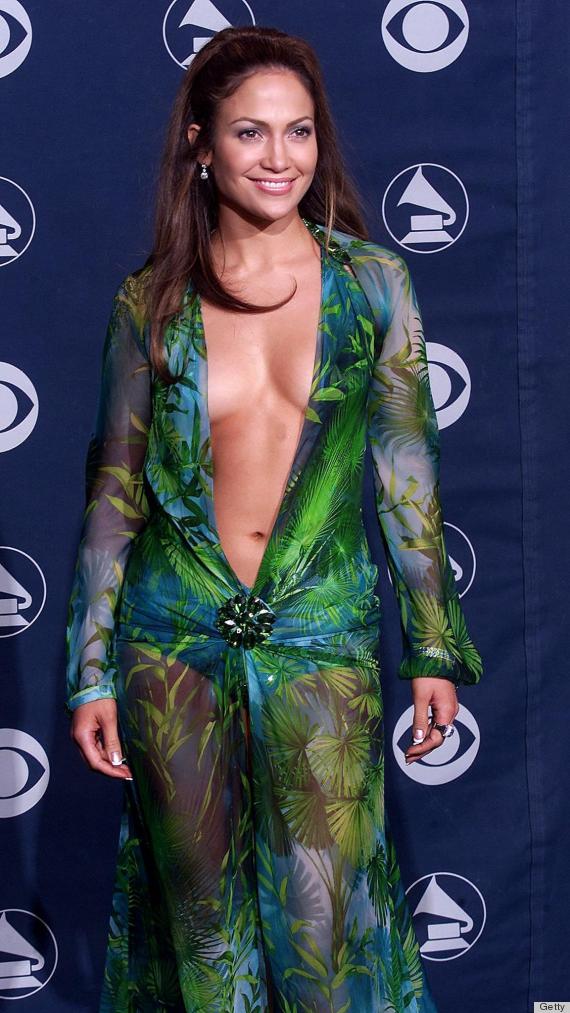 This one is still fresh on people's mind even though it was back in 2000 at the Grammys. 15 years later, it is still being talked of as though it was just the other day. Google Jennifer Lopez' name and that picture will be among the top ten. It is commonly being referred to as "the infamous Versace dress". She was still young, hippy, and she was dating P.Diddy.
Too many accessories
This was still in 2000 at the VH1/Vogue Fashion Awards. We are not sure what reflection her mirror showed her but this is just too many accessories for one outfit. The early 200 must have been her year, so we can only assume that the spotlight might have been too overwhelming.
The spider web
The event was KIIS FM's Wango Tango on May 14th 2011. Who knew that spider web could influence a fashion item? Well, now you know. It must have been a reminder that she is still the queen of fashion statements.
The night cap
We are not very sure what her memo read but the sign behind her reads MTV video music awards. It was not a nun's show. The outfit was better off without that cap on her head. Her hair is always gorgeous; there is no reason why she was covering it.
The body suit
The year is 2009 and it is the New Year's Eve at the Times Square. There is little to say about this outfit, you just have to look at it and when the shock subsides, move on to the next one.
The bandana
By now, it should be a foregone conclusion that the only thing on J-Lo's head should be her hair. Anything else will just do more harm than good. This was during the MTV video music awards in 2000.
The Ballerina Diva
It is at the Fox searchlight 2011 Golden Globe Awards party night. For a person of her stature, she ought to know what would work for her and what would make a big joke of her physique.
Little left to imagination
At the European MTV Awards in 2000, the crown must have had a lot more for their eyes to feast on than they actually paid for.