Brad Bird's science fiction and fantasy 2015 movie Tomorrowland has just hit the theaters earlier this May. Even with mixed reviews, this film made an almost 100 million US dollar box office earnings. But Walt Disney could have been hoping for more income as it stars Hollywood actor, Academy Award winner George Clooney as the lead playing the role of Frank Walker.
Nonetheless, for some, this may not be the most epic movie of Clooney. And so today, we reminisce at a few Box Office hit movies that this 54-year old actor was in.
1. Gravity
In this 2013 film directed by Alfonso Cuarón, George Clooney plays opposite Sandra Bullock as Matt  Kowalsky, a veteran astronaut.
2. Up in the Air
Clooney takes the role of Ryan Bingham, a corporate man, who meets the woman of his dreams.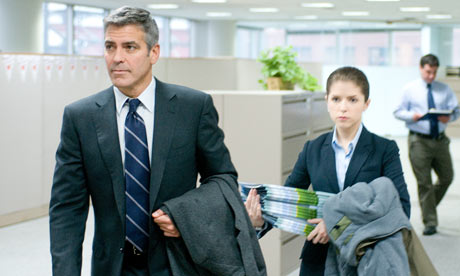 3. Ocean's Twelve
In this second sequel, he plays Danny Ocean who after having a successful heist together with his friends gets threatened by another who wants to take the money back.
4. The Perfect Storm
The movie was a actually based on a novel by Sebastian Junger which tells a story of a fishing crew whose great bravery was shown amidst gigantic sea storms.