Nothing captures the eye as a trim but curvy body of someone famous in a bikini. Even though the cold months came with a considerable drop in the number of bodies in bikinis, quite a number of the celebrities kept the heat pumped up with selfless photos of their stunning bodies in swimsuits. What other way would we use to usher in the summer than by honouring these hotties who kept the fire burning through the cold season?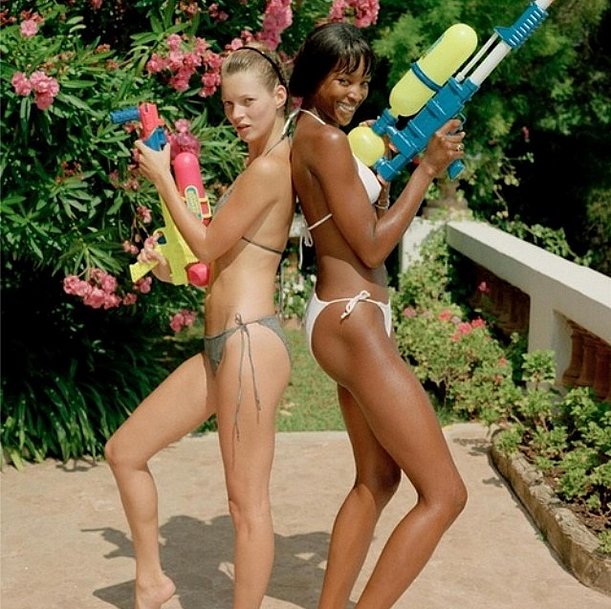 We will leave this two gun-slingers at the door just in case someone decides to crash the party. If they don't stun you, they will shoot you down.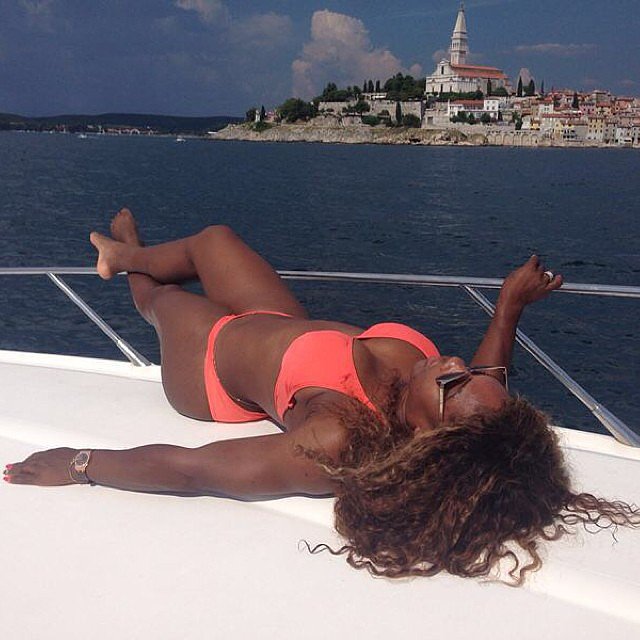 Even the slightest bit of the sun is appreciated. I gotta protect my eyes though. I still need them for my Tennis (Serena Williams).
What about that for a change in skin tone? The Oscar Award winner, Lupita Nyong'o Gave us a good shot of what she can be when the conditions are almost right.
Kim Kardashian rarely disappoints. Her white bikini could barely contain her curves treating us to a lovable show of thighs and cleavage.
Shay Mitchell, do you really have a bikini top on? That is a generous share of cleavage, enough to go around and make a couple of people's day.
Selena Gomez didn't think she should get to far from the shelter. But that didn't mean she wont take a selfie of her hot body in that tiny orange bikini.
Align your eyes, concentrate on the swing, you must hit this right. As for us, we will just gawk at your awesome body.
You might argue that we have seen more than this from Miley, but she sure looks great in this normal but hot beachwear.
The sun doesn't look that hot. Why don't we heat up things by staring down these? Well, at least that's what Candice Swaneopoel thought when taking this shot.
Heidi Klum is proof enough that you can still be a mom of four, eat junk food and still have a great bikini body. Wonder what a secret recipe would be.
Relax Kaley, no one will take your duck, swan or whatever from you. We are all good people. We would do that to you.
Even though celebrities might sometimes not look the greatest in bikinis, they definitely give us something to think and talk about. Something different from what their life is, something different from what the limelight says about them.