Feuds and celebrities are just as old as Hollywood is. They have been in existence from the moment the word celebrities was coined. It is a competitive world and everyone wants to be on top. nobody wants to be discredited and take it lying down. Their ego and legion of fans won't allow it. While some feuds have been healthy and ended amicably, most of them are unnecessary. Below is a list of the nastiest celebrity feuds ever.
Mariah Carey vs Eminem
Eminem is probably the king of feuds. He has disagreed with so many celebrities that we have even lost count. Mariah Carey also happened to be a casualty of her wrath. Their feud started when Eminem claimed that they had dated for a while. Mariah Carey being the Diva that she is, refurbished the claims and even went ahead to release a song that mocked Eminem as being obsessed with her. As usual Mr. Marshall Mathers always takes up whatever challenge is presented to him. What followed was a series of songs that were directed towards Mariah. He threatens to release nude photos of the singer and voicemails to prove his point. Since then, not much was heard from Mariah Carey.
Martha Stewart vs Gwyneth Paltrow
It was all calm in celebville one day when Martha Stewart, a lifestyle guru decided to fire shorts at Gwyneth who is an actress, and an aspiring lifestyle guru. She accused her of being a wannabe who was trying too hard to be like her. The response from Gwyneth was sarcastic where she accuses Stewart of being afraid of competition. She goes ahead to acquire the services of Stewart's former C.E.O to be the leader of her lifestyle brand. Stewart throws another jab through an article in her Matha Stewart Living magazine where she attacks her on her separation announcement. Gwyneth is yet to throw back but it is obvious something is in store.
Donald Trump vs Rosie O'Donnel
This man Donald trump definitely has the ego the size of his wealth. When he is not busy making money, he is occupied with attacking celebrities here and there. The fellow even had a feud with the president which Mr. Obama chose not to dwell much on. However, his feud with Rosie O'Donnel stands out because none of them has backed down to date. Way back in 2006 Rosie had some nasty words to say about Mr. Trump. She accused him of retaining Miss USA even after she was involved in some drug scandal. Trump was fast with his response where he called her a "big, fat pig" and that she was nothing but a loser. To date, there is still bad blood between the two with occasional nasty tweets directed at each other
Courtney Love vs. Dave Grohl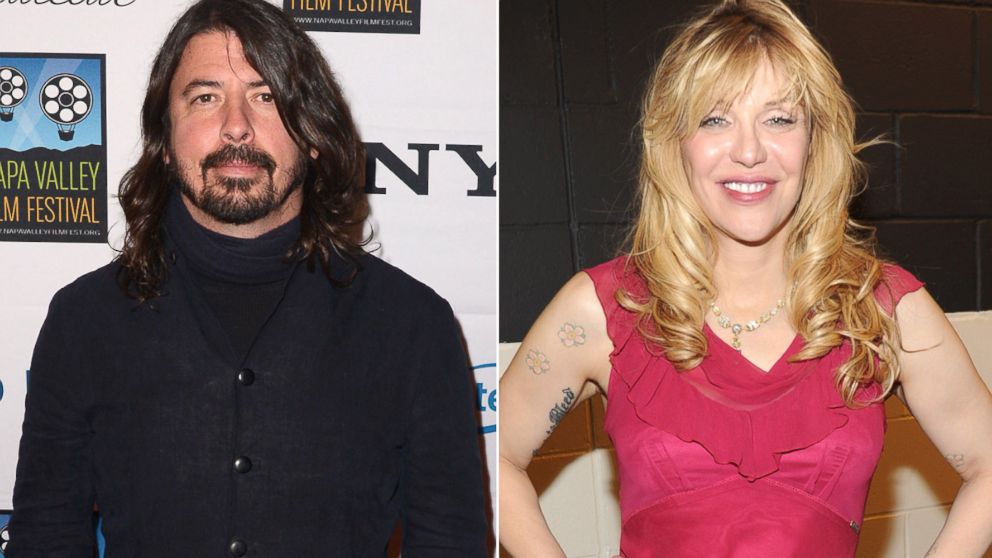 This one dates back to 1994 when Kurt Cobain killed himself. They have been at each other because of the rights to Nirvana's Music. Apparently, Courtney hates the former Nirvana drummer because Dave happens to enjoy the rights to Nirvana music and she does not even though she feels she is entitled. She says Dave does not need the money since she had a comfortable upbringing and his parents are still working.
Taylor swift Vs. Kanye West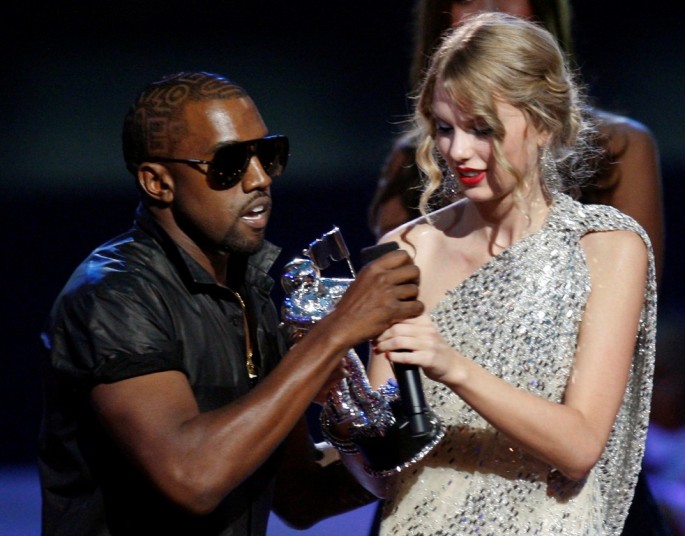 Kanye West is a very talented artist and music producer, but one time during an awards presentation ceremony, he proved that he also had talent for sticking his nose where it is not needed. This feud could just be named Kanye vs Everybody. The infamous microphone snatch earned Kanye the wrath of many people. Even the president weighed in on the issue and lashed out at Mr. West. What happened is that Kanye West interrupted Taylor's acceptance speech at the 2009 video music awards saying "I'm really happy for you. I'ma let you finish, but Beyoncé had one of the best videos of all time." A year later swift produced a song "you are still innocent" which hits on Kanye for being immature.
Snoop dogg vs. Iggy Azalea
This may not have been very nasty but it did make heads turn. It offers a different twist of events for snoop Dogg who was accustomed to the East coast West coast rivalries. In today's world, feuds are held on social media. That is how a man and a woman can get into a brawl. It is a matter of throwing words around. Snoop woke up one morning and decided he was going to attack Iggy on instagram by posting photo memes where he calls her ugly. She tries to downplay the incident and throwing a light punch at him by saying that snoop usually sends his bodyguards to ask for photos. What she got were more memes.
Jon Hamm vs. Kim Kardashian
She can never miss the spotlight, can she? Whether good or bad, it works for her just fine. It would be best to just quote what each one of them said.
John Ham : "Whether it's Paris Hilton or Kim Kardashian or whoever, stupidity is certainly celebrated. Being a f**king idiot is a valuable commodity in this culture because you're rewarded significantly,"
Kim : "I just heard about the comment Jon Hamm made about me in an interview. I respect Jon and I am a firm believer that everyone is entitled to their own opinion and that not everyone takes the same path in life. We're all working hard and we all have to respect one another. Calling someone who runs their own businesses, is a part of a successful TV show, produces, writes, designs, and creates, 'stupid,' is in my opinion careless."
John : "It's surprising to me that this has become remotely a story. I don't know Ms. Kardashian. I know her public persona. What I said was meant to be more on pervasiveness of something in culture, not personal, but she took offense to it and that is her right."
She would probably fire back when the timing is right.
Wil.i.am vs. Perez Hilton
Perez Hilton is a gossip blogger who confronts the Black Eyed Peas at the Much Music Video awards back in 2009. Whatever his reasons were, one wonders if they were worth the punch he got from Will's manager. He went ahead to sue the manager and was compensated.