The family guy animation has been a darling of many people. For the years that it has been running, it managed to garner millions of fans around the world. It later merged with the simpsons but still its main character peter stood out as a favorite and here are the reasons why.
Plays The Piano When Drunk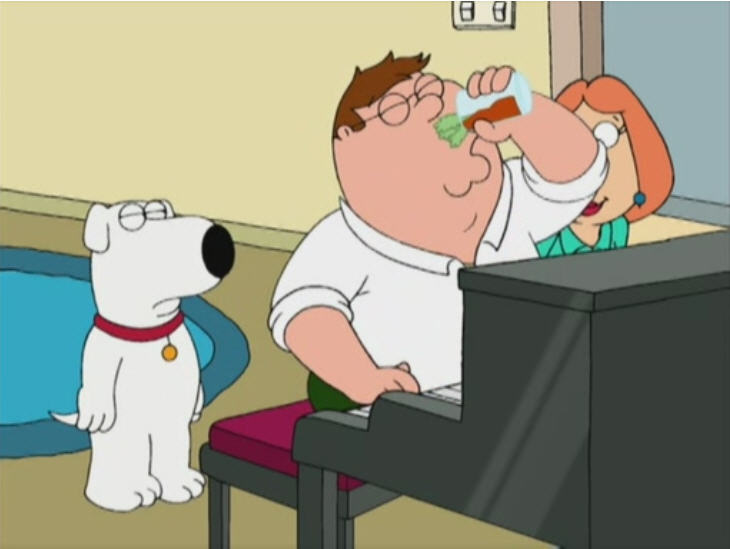 The guy can play the piano perfectly. He is very good at it especially when drunk. This can be seen in the "wasted talent" episode. It is not every day you come across somebody who pulls off such a stunt when completely high.
He Is Just Cool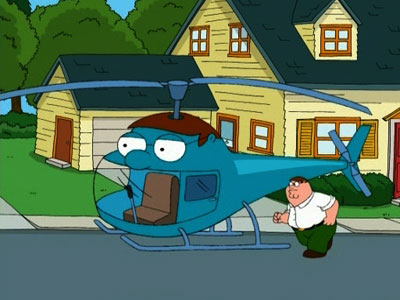 From flying a blimp to return his welfare payments that were no gotten in the right way to owning a helicopter that he names 'petercopter', an airship 'Hindenpeter', he is the best definition of cool. You only have to watch one episode and you are hooked for the rest of your days on earth. He also goes ahead to acquire a pterodactyl that he names 'peterdactyl' in the "Quagmire and Meg" episode and boomerang that is named 'peterang'
He Is @pumpkinEater69 On Twitter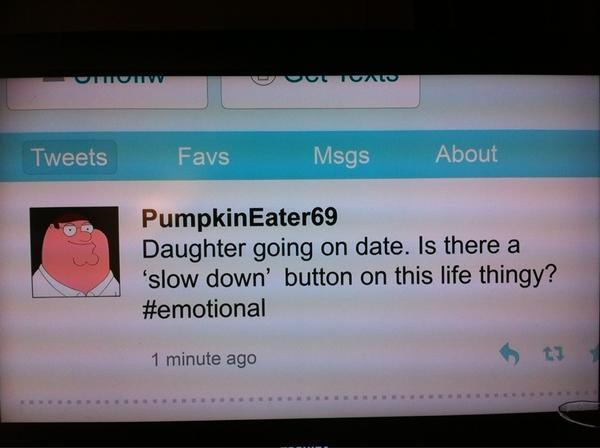 In "Friends without benefits" episode, peters twitter hand comes out as pumpkinEater69. Only cool people have names like that and offer no apologies whatsoever.
He Passes Out When Ge Inhales His Fart
In "screwed the pooch", Peter passes out when he farts while in a sealed box. His fart is so powerful that it makes other people vomit and in "the perfect pastaway", he out farts Michael Moore.
Has An Unending Feud With Ernie The Giant Chicken
The two fight almost over everything. The fights are very severe in that there are explosions which cause collateral damage. Peter ends up the winner. The fights are experienced in episodes such as "Da Boom" and "Blind Ambition". The chicken has a wife called Nicole who is also a giant chicken. At one point, the two decide to make up over dinner but end up disagreeing when it comes to who is supposed to pay the bill.
The Guy Is Hilarious
His level of stupidity is just on another level. In "Quagmire's Baby", he says that kids can be aborted whether born or not. At one point, he considers himself a genius and when he takes a test the result indicate that he is actually mentally retarded. This is seen in the "pertarded" episode. In "stew-roids", he says that world war 5 would come before three and four because it would be very extreme and jump straight to five. At one point, he encourages his wife to take up work as a flight attendant so that he gets free travels anywhere around the world.
He Is A Star Wars Fan
He collects star wars collector glasses and collects star wars trading cards. That in itself is self-explanatory.