Former American football player, author, actor, comedian… The list goes on and on, it's like there is no limit to what he can do. His ideologies and appearances in a variety of genres like sitcoms (Everybody Hates Chris) to action movies (The Expendables) and even Old Spice commercials makes him quite the person.
He can crack your ribs in a sitcom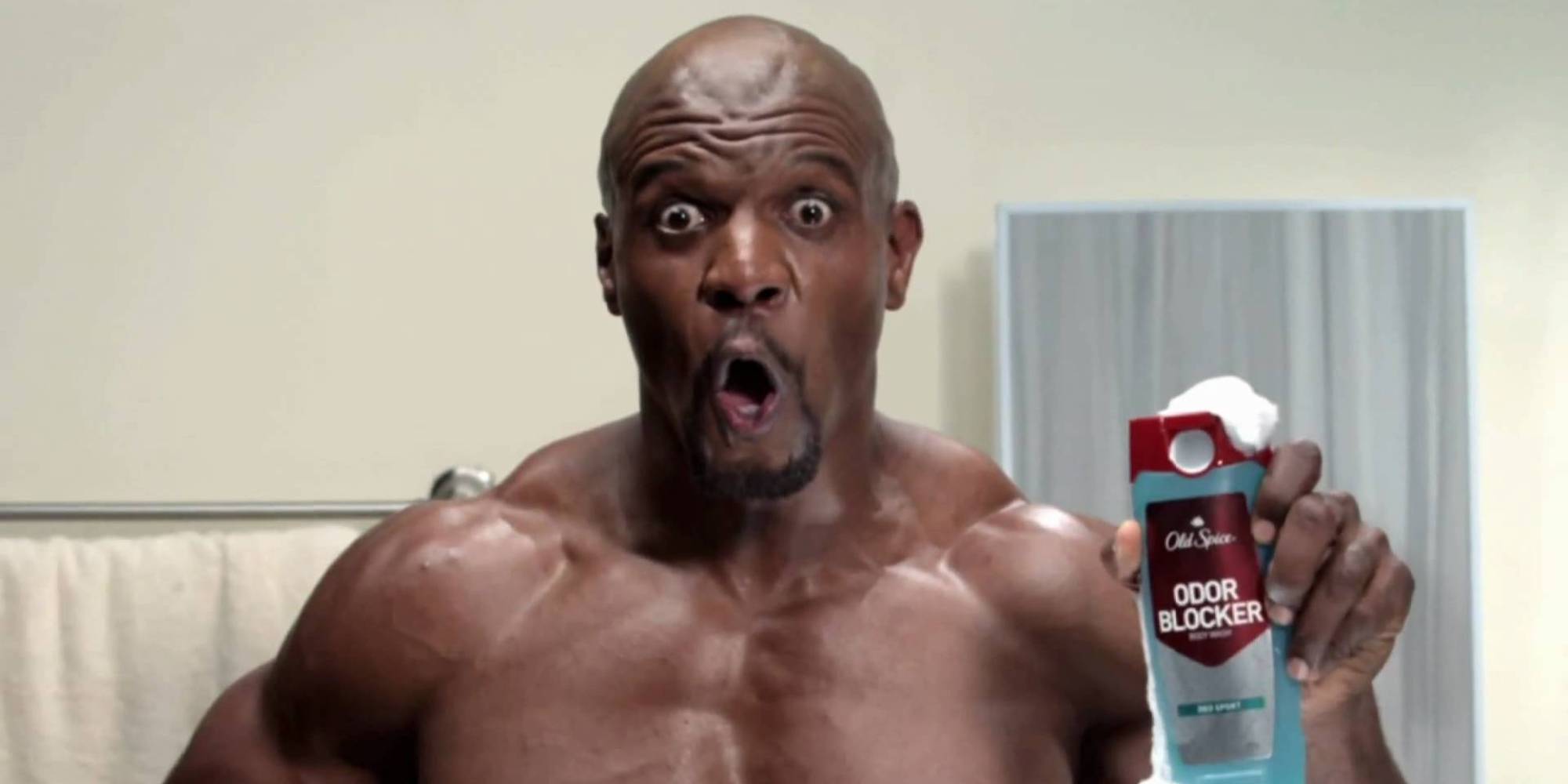 Even though sitcoms have scripts, it takes wit and natural humour to make people laugh, and keep laughing. Every Body Hates Chris is enough proof of how funny, rather hilarious Terry Crews can get.
He can make faces
Making faces is funny, if the faces are funny. However, some faces Terry makes are as scary as they are funny.
He thinks men should dress up as women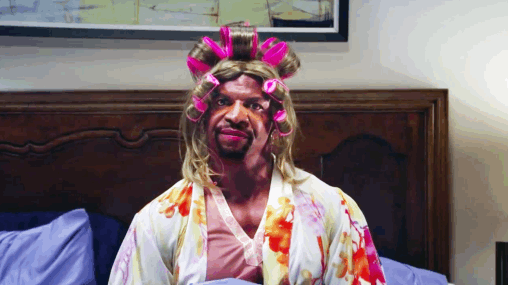 In an interview with Conan, Terry talked of men dressing up as women. He believes that this will put men in touch with their feminine sides. We didn't know men had that side. We find a pic he took while getting in touch with that side hilarious though.
He got himself hijacked by some muppets
Terry Crews is decently dressed and driving along the highway in a Toyota Highlander when he spies a broken down festive bus. Upon investigating, Floyd Pepper and Zoot force him into his car and take him on a fun-packed rigmarole. It might be a commercial but Crews surely nailed it
Poses Shirtless with cats
This is sort of scary. I mean, cats are all cute and cuddly. Terry's photo doesn't think so. How else would you explain a heavily muscled man holding a bored cat and apparently screaming to a camera? We wouldn't, coz we think its scary
His photo poses are 'unique'
Was he flying or was he lying on the ground? We really can't figure that out. We wouldn't dare. Guessing wrong could lead to a yelling contest – and I think we already know who will win.
He can shoot guns, big guns
He is that massive gun slinger you will find in Expendables 3. That is a big gun, and a scary but hilarious grin on his face whenever he pulls the trigger. Wait, do they still make those bare thread knit vests?
From advocating for payment to high school football players to encouraging us to get in touch with our female side. Everything about Terry can be described in two, or perhaps three words: scary, hilarious or dead serious.