The story of Jessica Biel and Justin Timberlake is one that has been told on tabloids and blogs allover. It is such a big price to pay for stardom. Nothing is ever private anymore, more so your personal life. The two had been dating for some time before finally getting married. Here are some of their most memorable moments in the book of their love life.
They are philanthropic
The two love giving back to the society and would always be ready to help when disaster strikes. This is evident when hurricane sandy came along and destroyed people's property on November 2012 in New York city. Some were left homeless and had to start over again. The couple handed in their donations to the victims and helped in giving them out.
They toured the world together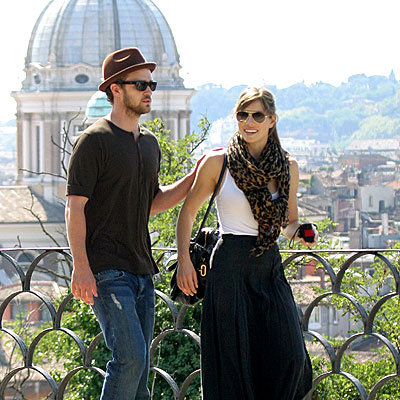 From Italy, Rome to France, they were always by each other's side. It is evident that they loved each other's company and were not afraid to let the world know. They are just very adorable together. They are the perfect Hollywood couple.
Shopping and attending events
Either of the two attended very few red carpet events without the other. They would always be seen holding hands, whispering sweet nothings to each other, kissing, and having a good laugh. She was always by his side and he always kept his arms around her. A couple of times they were spotted walking around New york city buying groceries. They even rode bikes around NYC side by side.
The engagement
This was some months after they got back together. In 2011, the couple separated for a while after dating for 4 years. Even during the split, it was evident that they cared about each other. Justin at one point tells Vanity fair that Jessica is the most significant person in his life for the 30 years that he has lived. The engagement takes place when they were on their annual vacation in Montana. Justin is said to have gone down on one knee and handed her a "custom-designed" ring. She said yes.
Marriage
Months after the engagement, the couple tie the knot in Italy. It was at the Italian village of Savelletri de Fasano, Puglia. The only words fit to describe this place is paradise and the wedding was something you do not experience every day. Happy are those who attended.
Expect first child
This may not have come as a shocker to many but the fact they finally decided to make it public made headlines for a while. Everything seems to be going well for the two. They can be a family at last. The excitement can be read all over Justin's post when he announces the news to the world.
Silas Randall Timberlake
That is the newest member of the Timberlake family. He is the product of a long love relationship between Jessica Biel and Justin Timberlake. A binding factor that will unite the two love birds for eternity. He is just a few days old but the kid is already getting more than enough publicity. Congratulatory messages are still fresh on social network sites to the two. They must be the happiest celebrity couple at the moment.