It is a butt world out there. Thanks to instagram, we actually have a butt queen. Like it or no, she is here to stay. Her name is Jen Selter. We may have tried to ignore her but when an individual starts getting attention from reputable magazines such as Vanity Fair,New York Times and New York Post, you definitely realize it is time. You have to acknowledge her high(butt)ness. Here are ten things you may not have known about Jen Selter.
She has over 5 million instagram followers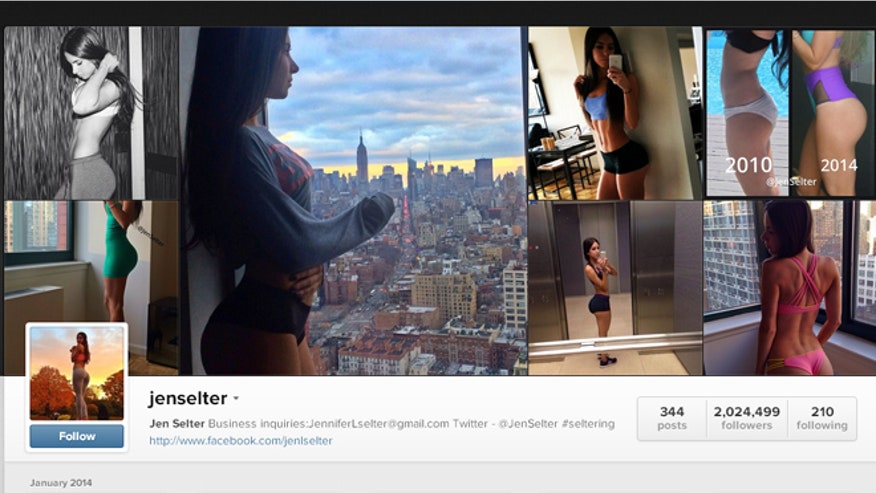 That population is more than that of many countries. What this implies is that instagram is her world and she runs things in there. It is a great world therein. All that happens is that she just posts picture of her derriere on a daily basis and her followers like in in their millions. It is as simple as that. Everything revolves around her butt.
She makes around $50,000 a month for posting her pictures on instagram

Who said life was fair? Just learn to live with it. Apparently, when Selter hit 300,000 followers on instagram, she knew that this was her shot to milk this opportunity dry. She first started by asking bloggers who reblogged her pictures to link back to her. After that, she went after interested brands for sponsorship. Within no time, she was smiling all the way to the bank. Her butt was now her business.
The sudden turn of events was as a result of her starting to work at the gym
In another life, Selter would probably have ended up elsewhere. Most likely in the corporate sector or whatever it is she fancied doing. However, destiny had different plans. She was in between interviews and internships and decided to take up work at the gym while she figures out how to go about her plans. Once she went in the gym, she was never to come out. At least not the way she went in. Like any other girl in the world of social networks, she made the habit of posting her belfies. She attracted lots of attention and from there onwards, things just started falling into place.
She is still in her early twenties
For all the haters, you may now hate her even more. For Selter, she just has to keep doing what she has been doing and pray that instagram continues to exist for as long as her ass is still admirable.
She says she is in it more for the passion than the money
Considering that the money aspect came about by chance, this could be true. She just walked into the gym to work on her fitness and her behind when a chance to make money from the work out came about. You can choose to believe her or not. It would matter less for her.
She has her own hashtag
It is #seltering. That is exactly how big of an influence she is in the 21st century. In the annals of twitter, she would have her name inscribed as the butt queen. I bet she never knew it would get to such a point.
The fame came with its fair share of baggage
She now has haters, critics, and creeps. In one interview, she says that she gets all sorts of weird comments with one weird one being, "fart on my face".
She brought New York City to a standstill
This was during her shooting of some public photos around Manhattan. From regular men to police officers, all were left in awe marveling at her beauty. One even asked for her hand in marriage.
She would never post a raunchy pic
How unfortunate. She just broke the heart of thousands of men who follow her religiously. In case you were waiting for that day when she would wake up and decide it was a day for the birthday suit, you can save yourself the agony. It won't happen.
She wants to be a certified trainer
This way, she can be able to get critics off her back. Most of them are always questioning her qualification to offer people advice on working out and staying fit. However, she wants to do it so that she can help people achieve what she has been able to achieve. She just wants to be a motivation to others.