There have been plenty of inventions; however, some of them are useless. The list below comprises of 10 of the most useless inventions ever created by man. The products here will leave you asking yourself what was the reasoning behind their development.
A walking sleeping bag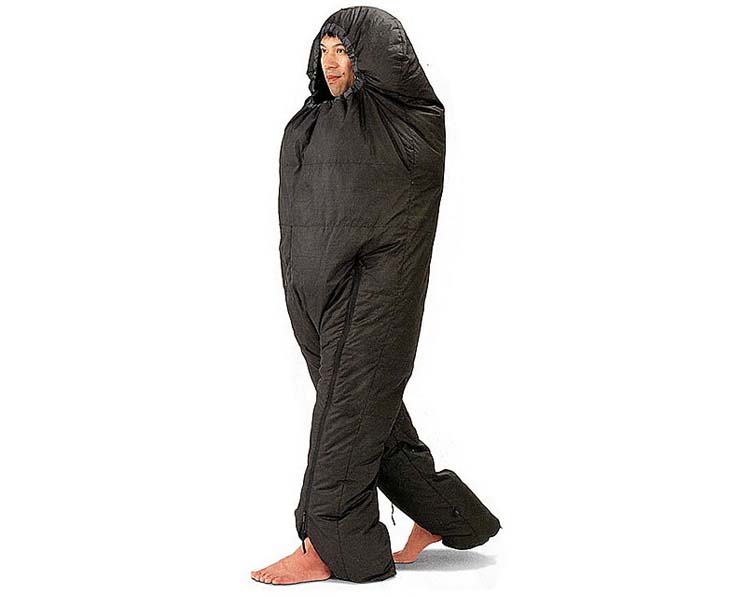 Do you want to move from one sleeping tent to the next without leaving your cozy blanket? Well, you can. Here is the sleeping walking bag, an invention that allows you to creep from one place to the next without removing it. Hey lazy guys, you must be happy about this.
Shoe Umbrellas
One of the worst inventions you will ever meet out there is a shoe umbrella. It doesn't make any sense at all and its use is not even one you would pay for.
Breast Cushion
Do your breasts get in the way of each other when you are sleeping? Well, there is a device or a thing, which can help you keep them apart.
Avocado Saver
If this invention can help you save on your avocado consumption, then the inventor must have done a great job. However, nobody finds it reasonable.
Fish Training Kit
If you think your fish are lazy enough, it might be the best time to start training them playing sports like football. With every purchase of this kit, you get a 45-minute video training you on how to train fish.
Training heels for those who are not comfortable with heels
Hey ladies, if you do not know how to use heels, you can grab this training wheels to help you master the art. Except that, you will look dumber than you actually are.
Eating and writing can be done at the same time
If you are one of those who carry food to the office, then these utensil pen caps will come in quite handy. Eat and write in style or is it?
Transparent jeans pockets
These pair of jeans will help you look at your phone no matter what you are doing. Even better, you do not have to pull it outside your pocket.
Baby Mop Onesie
Make your baby help you clean the kitchen with this baby mop. If you would love your baby crawling around a wet kitchen floor, try one of these.
Apple sweaters
To avoid your apples from being bruised while in your handbag, you might need this apple sweater. Additionally, they look chic.