Empire is taking the TV world by storm. Most of it's episodes attract over 10 million pairs of eyes, not to mention the other millions who watch the episodes on catch-up devices or online. With such an audience, Empire could easily claim a place in the hall of fame next to other epic TV series shows like Prison Break, 24, and Scandal. Here are some Empire facts that will help you prepare for this day if it ever comes.
Lucious puts his son, Jamal in a Trash Can
This is like a story of Daniel's life. When he was five, his father put him in a trash can for wearing his mother's red heel shoes. His father claimed Daniel will never be good for anything.
Shonda Rhimes loves it
She tweeted about her love for the show. She is not part of it, but hey. She loves it, who are we to hate it.
Wesley Snipes was the original Lucious
Lee Daniels had his eyes set on Wesley Snipes for the role but had to change his mind when Taraji said she will only play Cookie if Terrence Howard was to be the Lucious.
Bryshere Gray did his audition on FaceTime
Auditions are torturous sessions with a torturous audience of two or three judges. You would get some friends to cheer you up if you are lucky. Gray's was different. All he had has a a HD camera, screen and microphone.
Cookie gets a hand from Timbaland's wife closet
Cookie Lyon's perfect sense of style emanates from a heavy touch of Monique Mosley's closet. Apart from being a script consultant, Monique helps dress Cookie for her role.
Jim Beanz Creates most of the music
Even though Timbaland is responsible for most of the show's music success since he is the executive music producer, Jim is the songwriter behind all the captivating songs that make Empire what it really is.
Taraji improvises her lines
Taraji lends more character to Cookie than the scrip does. She improvises a good number of her killer lines like the "If you want Cookie's nookie, then ditch the bitch" close liner.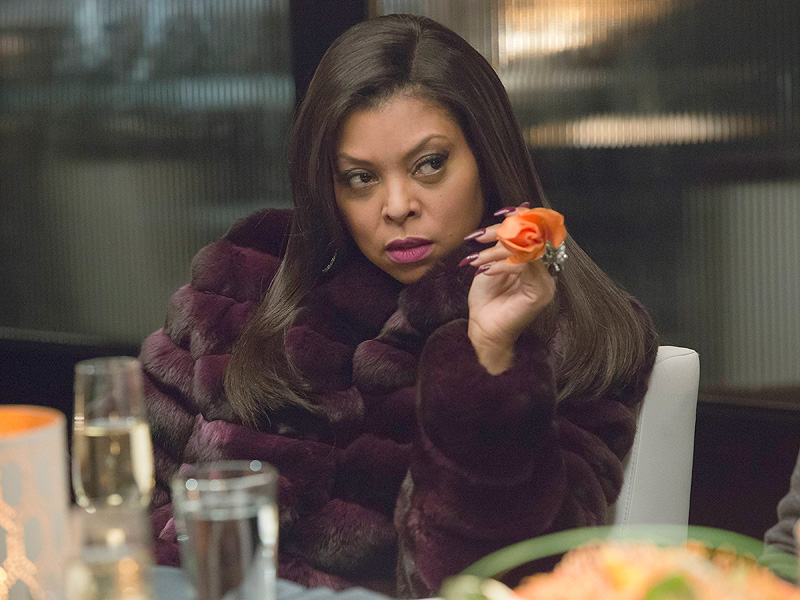 Timbaland's talent makes Empire what it is
Timbaland has helped bring the star out of many musicians like Timberlake and Jay Z but was yet to work on a TV show. He nailed it on first attempt.
Jussie Smollet
Jussie plays Jamal (the boy who gets shoved in a trash can). The younger version of Jamal shoved in a trashcan is Jussie's godson in reality.
Hakeem Lyon got real talent
Bryshere Grey is an actual rapper. Apart from doing his auditions for the first ever acting gig over camera, he has also curtain raised for 2 Chainz. His stage name is Yazz the Greatest.
Empire is fast paced, stylish, and full of talent. You should check it out if you love a mix of the quest to power and fame through business deals and sheer dedication to making it as artists.